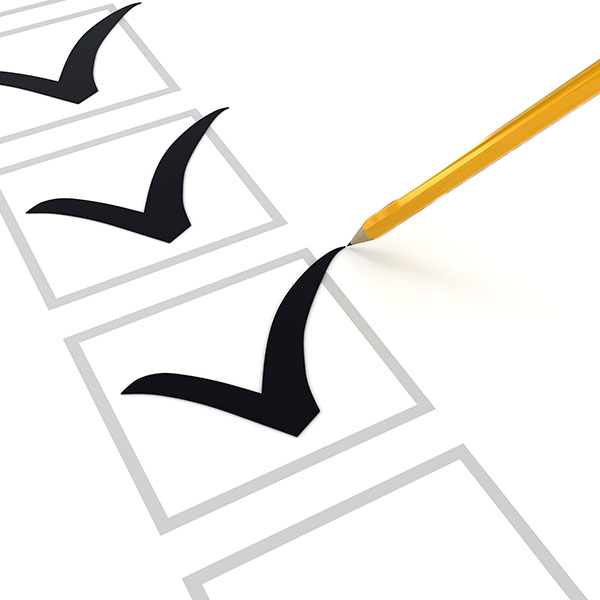 At Hoke's Heating and Air we strive for 100% satisfaction in everything we do. We value your opinion and invite you to tell us and others about your experience with us. Please take a few moments to tell us what you think by leaving us a review here on our website or on any of these popular review sites or social networks.
Read what other customers have said about us.

All trademarks or brands on this page are registered by their respective owner and are not affiliated with our company, nor do they endorse or sponsor our products or services.
Reviews of
Hoke's Heating and Air
(Based on 9 rated reviews)
23-May-2022
Product or service reviewed: AC unit
When we called to tell them that our unit was out, they came right away! We really appreciated the quick response! They installed our unit in one day. They worked through lunch, during the rain and storms. Thank you! The entire crew that worked on it were amazing!
Jerry Whitney
Perry, Georgia
20-May-2022
Product or service reviewed: CARRIER 5 TON PACKAGE
Our old unit stopped working, we called Hokes they were at our house in two hours. We wound up ordering a new Carrier 5 ton package..They were so professional. The installation crew lead by James and his helpers T.J. , Andrew, and Josh. were great by turning a two day job into one. Due two changing from split unit over too package unit. It was in the 90's but they worked thru it. We are so appreciative. Being without air and getting this just in time , was heaven. I just wished we had done this years ago. This Carrier unit is so quiet, compared to our old one. I highly recommend Hokes to anyone looking for a company with great employees to take care of their needs.
ED & BRENDA WHITE
PERRY, GA
03-Mar-2021
Product or service reviewed: 2 1/2 ton Carrier
Hokes Heating and Air was quick to respond and diagnose the problems with my old unit. They were the original installers 16 years ago. As it turns out, the unit needed to be replaced. The orignal unit served me well and I anticipate the same from the new unit. The technicians were professional and efficient and I am 100% satisfied with their workmanship and product.Thanks Hoke's Heating and Air!
16-Jul-2020
Product or service reviewed: Complete new A/C and Heating system installation
DeWayne and Jordan arrived on-time as scheduled. They removed our old system and installed the new one. They had to modify the area in the house before installing the fan coil because it was not up to code. They did an amazing job with the mod then proceeded to install the new system. Despite working in very unpleasant weather (heat index at 100 degrees) they kept a positive attitude and did an incredibly professional job. We are very happy with the new system and will recommend Hoke to all our friends and neighbors. Top notch company and proud to have them as our Heat and Air Experts. Thanks very much.
Jeffrey Barrett and Sofie Sauri
Perry
10-Jul-2020
Product or service reviewed: Heating and air unit
Yesterday, Dwayne and Jordan installed a new heating and air unit for me. They arrived promptly at 9am and began working. The did and excellent job and were very nice and polite. I appreciate them and Hoke's Heating and Air very much. Prompt, courteous service. I highly recommend Hoke's Heating and Air. Thank you gentlemen and the nice lady in the office for taking care of this for me.
27-Jun-2019
Product or service reviewed: clogged drain line
Justin came to our home today to unclog the drainage line for our ac. He came in checked the situation and said that yes our primary line was clogged. He went out and got the things he needed and had it cleared in no time and put us on a tee trap which has given us the means to clean it monthly and hopefully not have this problem again. He was very courteous and helpful and the price was a very reasonable for the job. We will definitely use them again and will recommend them. Thanks Justin for a job well done!!
20-Sep-2018
Product or service reviewed: Thermostat/AC Trouble
We really, really appreciated the quick response from Hoke's. We were having issues with our Nest Thermostat E and our air had gone out, of course during this little heat wave. James came out quickly and after listening to what was going on quickly identified a couple possibilities. James was very polite, professional, knowledgeable, and honest. He quickly fixed our problem and even helped us navigate our Nest Thermostat and ensured everything was properly working. We really appreciated his down-to-earth personality, as we were expecting this to be a stressful experience. James came in and saved the day! We will only be using you guys from now on for all our H/A needs. Again, thank you, James! You're the best!
24-Aug-2018
Product or service reviewed: Carrier furnace and heat pump
I'm want to say what a great experience I had with this installation. James Tidd took care of every aspect of this and would not leave until everything was done right. The two installers were very good workers and all three were knew just what was needed to do the job correctly. All three are valuable employees and I feel fortunate to have had them do this work for me. Many thanks!
23-Jun-2018
Product or service reviewed: Carrier Air conditioner
We have had our Air Conditioner for about a year. Hoke Air Conditioning-has exceeded our expectations at every turn. As we were going through our due diligence, they provided the information on energy savings, not only were they unbelievable. One of our utility companies, wanted to have technician come out and check our meeting because our consumption had dropped so much it had to be a malfunctioning meter. Now if the car makers could do that well with their MPG information. We would all be happier. Service and support is beyond belief. First you only have to call once, Second, they tell you when they can do it. They come when they say they will. They fix the problem, then they made sure that we were happy with the fix. I could not give them a higher recommendation. Simply a great organization. Thank you Hoke Air conditioning for all that you do.
George Levya
Macon, Georgia