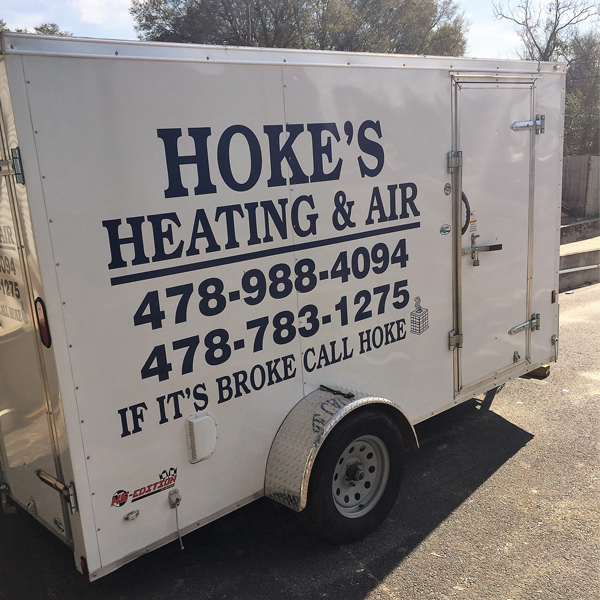 Hoke Morrow graduated from Perry High School in 1984 and went to school at North Georgia Technical College in Clarkesville, Georgia in 1985. He graduated in 1986 and started working in the HVAC industry in Gainesville, Georgia. After working in the North Ga. area he moved back to Perry in 1990 and worked for The Houston County Board of Education in the HVAC department. In 1994 he passed the Georgia Non-Restricted HVAC Exam but continued to work for the BOE until November of 1995 when he started working at Second Baptist Church in Warner Robins as the maintenance person.

Woody Greene graduated from Perry High School in 1992. He went to Georgia College in Milledgeville, graduated in 1997, and started teaching at Miller Elementary and coaching wrestling at Houston County High School.
Hoke and Woody were working together in the evenings installing and servicing heating and air conditioning units for people they knew. In August of 2001, they decided to incorporate but continued working after hours on their own.
On June 1st, 2002, Hoke, Woody, and one helper started full time as Hoke's Heating and Air in Hoke's shop at his personal home. In 2003, they bought land and built a shop at 650 Ball Street in Perry. Their business was growing and they had increased their employees to 10-15 people, so they decided to relocate to 500 Courtney Hodges Blvd. in Perry. Recently, they have expanded their services to a shop in Hawkinsville.
They have increased their service area from Houston County to all the surrounding counties and have completed commercial jobs in Tifton and Lamar County.
From humble beginnings through now, Hoke's Heating and Air have been blessed with great employees and fantastic customers and are looking forward to serving the Middle Georgia area for many years to come.